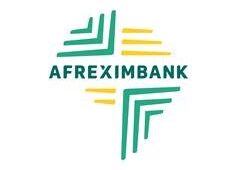 Cairo, 12 November 2020: – The African Export-Import Bank (Afreximbank), in collaboration with the FCI, Quarterback and University of Malta announces the opening of registration for the 2021 cohort of the Certificate of Finance in International Trade (COFIT 2021) programme.
The programme, now in its sixth year, is open to banking and trade finance professionals from across Africa and runs over a period of 12 months with a total of four modules of one week each. Each module runs once a quarter, equating to one week every quarter.
The programme aims to equip banking professionals within the trade finance space with the required skills and tools to improve their expertise in the area of International Trade Finance. The course has been carefully curated to meet the demands of the commercial world and enhance participants' understanding of all aspects of international trade, import and export business, finance of international trade, supply chain finance and commercial finance, including factoring, invoice discounting and asset based lending.
Given the exceptional circumstances with the COVID-19 pandemic, the COFIT 2021 programme will run virtually except for the last module – which will be conducted in Cairo, Egypt.
The deadline for applications for COFIT 2021 Programme is 15 March 2021. The first 7 applications to this programme will be eligible to a 50% scholarship from Afreximbank on the tuition fee.
Since 2016, a total of 50 students attended the COFIT Programme, out of which 33 have graduated, 3 are still completing the process for graduation and 14 are currently enrolled in the 2020 Programme which is expected to be completed in April 2021.
Stephen Tio Kauma, Afreximbank's Director and Global Head for Human Resources, said: "We are delighted to once again open up entries to this invaluable course, which is the product of a longstanding and productive collaboration between Afreximbank, FCI, Quarterback and University of Malta.
We would urge partner organizations to enroll their staff members for COFIT 2021 in order to equip their teams with the indispensable insight, awareness and understanding of international trade which this course is proven to deliver. Such a qualification serves not only to deepen executives' and managers' understanding of international trade, but also to accelerate career development and contribute to the formation of future trade finance leaders."
————
About Afreximbank: The African Export-Import Bank (Afreximbank) is a Pan-African multilateral financial institution with the mandate of financing and promoting intra-and extra-African trade. Afreximbank was established in October 1993 and owned by African governments, the African Development Bank and other African multilateral financial institutions as well as African and non-African public and private investors. The Bank was established under two constitutive documents, an Agreement signed by member states, which confers on the Bank the status of an international organization, and a Charter signed by all Shareholders, which governs its corporate structure and operations. Afreximbank deploys innovative structures to deliver financing solutions that are supporting the transformation of the structure of Africa's trade, accelerating industrialization and intra-regional trade, thereby sustaining economic expansion in Africa. At the end of 2019, the Bank's total assets and guarantees stood at USD$15.5 billion and its shareholders funds amounted to US$2.8 billion. Voted "African Bank of the Year" in 2019, the Bank disbursed more than US$31billion between 2016 and 2019. Afreximbank has ratings assigned by GCR (international scale) (A-), Moody's (Baa1) and Fitch (BBB-). The Bank is headquartered in Cairo, Egypt.
For more information, visit: www.afreximbank.com.
Follow us on Twitter | Facebook | LinkedIn | Instagram
Media Contact: Amadou Labba Sall, asall@afreximbank.com